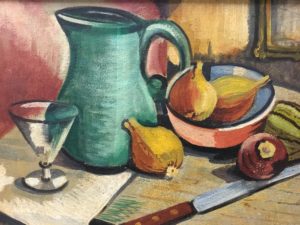 The Cahoon Museum is a special cultural resource for our community and support from you -friends and Members- ensures that the Museum can continue to educate, inspire, and delight visitors of all ages.
Funds raised through the Museum's Annual Appeal support every aspect of the Museum's operations- from regular maintenance to allowing our staff to create exciting new exhibitions and programs. Every amount you give goes to work immediately and is essential to the Museum's day-to-day activities.
By making a generous contribution to this Annual Appeal, you will have a direct and meaningful impact on the Museum's ability to deliver creative experiences, all for you to enjoy!
If you have not yet donated to our Annual Appeal and would like to support the Cahoon Museum please click the donate button below. You can make a gift at any time. These gifts are 100% tax deductible. Your employer may have a Matching Gift Program, so be sure to check with your Human Resources department. It is an easy way to make your gift go even further!
All Annual Appeal donors are listed in the Spyglass newsletter. Please indicate if this donation is in honor or in memory of any anyone special to you.
*Please note this donation is separate from membership dues.
Caption: Axel Farham (1876-1946), Abstract Still Life, n.d., oil on panel, 14 x 18 inches, verso: on frame,"painted by AW Farham, W. Harwich, MA", Collection of the Cahoon Museum of American Art