UPCOMING PROGRAMS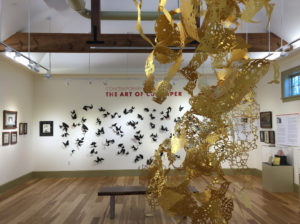 Cahoon Museum Open House – Saturday, December 2 | 10:00am – 4:00pm
Admission is free all day! Support local artists and the museum in the Small Works Show – a special fundraiser, visit the museum gift shop's unique and handmade items, and join in a paper craft from 1-3pm.  Bring a non-perishable food item for the Family Pantry of Cape Cod.
---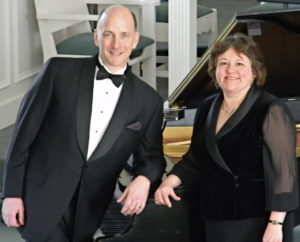 Holiday Duets – Friday, December 15 | 4:30 – 6:30pm
The Cahoon Museum presents I've Got My Love To Keep Me Warm, a concert of holiday duets and solos featuring Joan Kirchner, soprano, and John Murelle, baritone, with Art McManus on the piano.  This concert celebrates music of the season – both classical and popular – with familiar favorites. $20/$10 members, RSVP required,   cmaa@cahoonmuseum.org or 508.428.7581 for tickets.
---
---
PAST PROGRAMS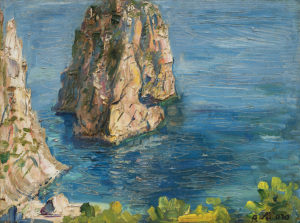 Gallery Tour – Sunday, March 19,  1:00pm
A Painter's Life: Paul Moro with Valerie Ann Leeds, PhD
Enjoy a guided tour of the exhibit with art historian Valerie Ann Leeds and learn more about Paul Moro's colorful life and philosophy of creating art.
Lecture – Friday, April 7,  11:00am
Conversation on Art Conservation with Christina Zuccari of Moro Studio Inc.
Christina Zuccari, granddaughter of Paul Moro, continues the family tradition of working in art conservation and will deliver a lecture on her family's multi-generational history in the field.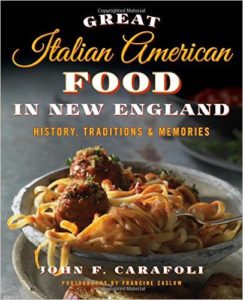 Talk & Tasting – Friday, April 21, 4:30 to 6:30pm
A talk and tasting event with author John F. Carafoli
Carafoli will share his insights into Italian enclaves and the evolution of Italian-American cuisine with an illustrated talk, followed by a book signing of his recent book, Great Italian American Food in New England and light savoring of wine and Italian food prepared by an acclaimed local chef.
This event costs $25 or $20 for museum members and reservations are required.
---
Pops by the Sea Commemorative Painting Unveiling – Thursday, May 11 from 5:00 – 7:00pm
Join the Arts Foundation of Cape Cod for this annual unveiling of the Pops by the Sea Commemorative Painting, celebrate the Pops T-shirt design winner and runner ups. RSVP to the Arts Foundation of Cape Cod
---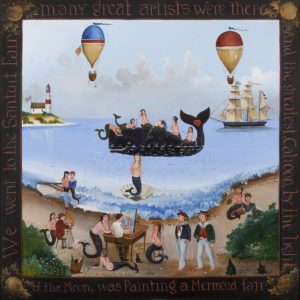 Artist's Talk – Friday, May 19, 11am – 12:30pm
Telling the Story with Liz Mumford
Liz Mumford's nostalgic folk art paintings are influenced by the landscape and history of Cape Cod. Liz will describe her use of photos, family documents, and historic memoirs to capture details of architecture, clothing, boats and customs to recreate a time and place.
Wine & Paint Night with Liz Mumford – Tuesday, May 23, 4:30 – 6:30pm
A special creative evening with Liz Mumford. Enjoy a glass of wine and learn the techniques of creating a painting using stencils and watercolor; no skill required!  All materials including paper, paint and stencils are included. Limited to 15 participants, RSVP required. $75/$65 Members. cmaa@cahoonmuseum.org or 508.428.7581  A portion of the proceeds will benefit the Cancer Care at Massachusetts General Hospital.
---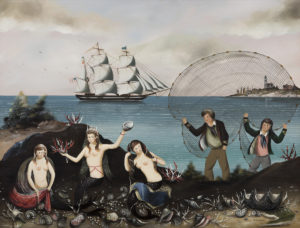 Cruise with the Cahoon! – Thurs, June 1 (rough seas date Tues, June 6) 5:30-7:30pm
All aboard the Island Queen for a fun and festive cruise in support of the Cahoon Museum of American Art! Leaving from Falmouth, sail the Nantucket Sound with mermaids and sailors on this South Seas themed adventure. Dance the night away with DJ of Straight from the Cape, Caribbean sounds, limbo, bountiful hors d'oeuvres, treasure chest prizes, raffles, cash bar libations and a few other surprises. Complimentary drink ticket for Museum members.
Suggested attire: South Seas casual, mermaids – be creative!
Don't miss the boat! Round up your friends and buy your tickets today!
$65 per person. cmaa@cahoonmuseum.org or 508.428.7581
---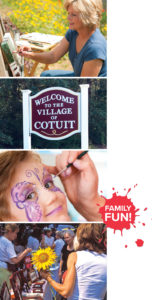 The Brush Off – Saturday, July 8 (rain date July 9)
A day of summer fun celebrating the Cape's art and artists. This 27th annual art festival features silent and live art auctions, artists painting live on location, food and music on the Cotuit Village Green. Come experience heart-warming community spirit while benefiting the museum!
9:00am to Noon – Artists Painting Live on the Village Green and around Cotuit
9:30am to Noon – Silent Auction
Noon to 1:00pm – Food: Hamburgers, Hot Dogs, Ice Cream and more! Music: Bart Weisman Smooth Jazz Group
1:00pm to 2:30pm – Live Auction: Charley Bailey-Gates will be the auctioneer. Bring a folding chair and enjoy the fun! Bid on art to support local artists and the Museum!
All Day Children's Arts and Crafts & Cahoon Museum Pop-Up Gift Shop
---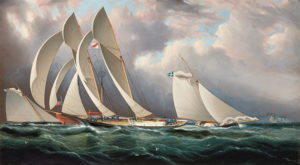 Lecture – Thursday, July 13,  4:30 – 6:00pm
Atmosphere and Action: The Life & Work of James E. Buttersworth with Alan Granby, a noted Buttersworth author and expert.
Granby founded Hyland Granby Antiques in 1976 in Hyannis, Massachusetts, which specializes in buying and selling eighteenth- and nineteenth-century maritime artifacts. He has authored the nine-volume, The Holy Grail of Yachting: Art & Artifacts of the America's Cup; Maritime Maverick: The Collection of William I. Koch; Flying the Colors: The Unseen Treasures of 19th Century American Art; the maritime chapter in Things I Love: The Many Collections of William I. Koch; and A Yachtsman's Eye: The Glen S. Foster Collection of Marine Paintings.
Lectures are included in the price of admission. Space is limited, reservations are required.
---
CREATIVE STUDIO: Maritime
Join artist and art educators, Hilary Hutchison and David Sigel as they lead four CREATIVE STUDIO classes with maritime theme in conjunction with the current exhibition, Master of the Maritime: the Art of James E. Buttersworth at the Cahoon Museum. Fun for all ages! No skill required.
Instructors: Hilary Hutchison and David Sigel
Cost: Free with museum admission; free for members and children under 12
Time: 1:00 – 3:00pm
Where: Cahoon Museum of American Art, 4676 Falmouth Road (Route 28)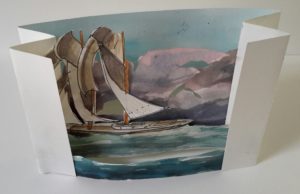 MAKE A MARITIME TUNNEL BOOK
Tunnel books date from the mid-18th century and were inspired by theatrical stage sets. Made up of a series of pages, the sides of a tunnel book might make you think of an accordion. the overall effect of a tunnel book is to create the illusion of depth and perspective. We will use James Buttersworth's ship paintings as inspiration for these boats-in-a-book!
Tuesday, July 11   1:00 – 3:00pm
Tuesday, July 25  1:00 – 3:00pm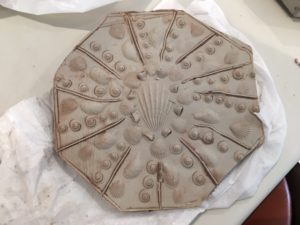 CEMENT CAST SAILORS VALENTINE
It's a modern take on the Sailors Valentine! Join us to make a cast Sailors Valentine using shell impressions with art cement in an octagonal casing. Create a new family heirloom to take home!
Friday, July 14 1:00 – 3:00pm
Friday, July 28 1:00 – 3:00pm
---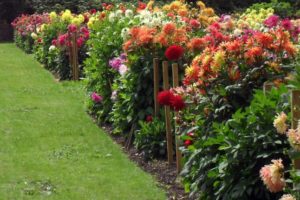 GARDEN TOUR: Rushy Marsh Farm – Friday, August 18, 2017 (raindate Monday, August 21)
The Cahoon Museum of American Art invites you to immerse yourself in a unique, one-of-a-kind two-hour walking tour of the rarely seen gardens and grounds of Rushy Marsh Farm, the spectacular private property of Frank and Monica McCourt in Cotuit. Beginning at the arched gate at the main entrance, grow your inspiration as you observe a variety of extraordinary garden features including a secret garden, a tropical plant and orchid conservancy, fruit orchards, a willow walk, organic vegetable gardens, an aquatic plant pond, and 4,000 dahlias in bloom!
Tours:   Six tours available, tour length is two hours. Tours depart by bus from Kettleers, Lowell Park parking lot at: 9:30am, 10:30am, 11:30am, 12:30pm, 1:30pm, 2:30pm
Tickets:  $95, advanced purchase is required and space is limited.  Proceeds benefit the Cahoon Museum.
Volunteers:    Are you interested in volunteering as a docent at the garden tour? Please contact Committee Chair, Gail Reilly, for more information and details: gailcreilly@comcast.net.
Please contact the Museum to purchase your tickets, 508.428.7581 or cmaa@cahoonmuseum.org
This event is made possible by a Community Event Partnership with Crestwood Advisors

---
Bird Carving Demonstration with Steven A. Weaver – Tuesday, September 12 at 11:00am
Steven Weaver, a professional restorer of early decoys and bird carvings and Master Carver, will give a bird carving demonstration entitled From Block to Bird: the Tools & Techniques of Basic Carving showing progress examples from initial patterns to a finished, painted carved bird. Space is limited, reservations are required.
Gallery Talk with Eric Kaiser – Thursday, September 21 at 2:00pm
Guest Curator and Master Carver Eric Kaiser will give a gallery talk about the unique history of bird carving and the skills required by contemporary carvers. Space is limited, reservations are required.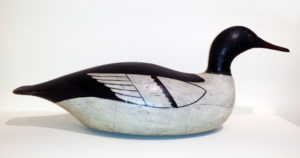 Gallery Talk with Bob Mosher – Wednesday, October 4 at 11:00am
Bird carver Bob Mosher will give a talk on The Life and Art of Decoy Carver Joseph W. Lincoln (1859-1938). Space is limited, reservations are required.
Program is included in the price of admission. Please contact the museum to make reservations, cmaa@cahoonmuseum.org or (508) 428-7581.
Left: Elmer Crowell (1862-1952), Lesser Yellowlegs Preening, circa 1930-1940, Private Collection
Lower right: Joseph Whiting Lincoln (1859-1939), Common Merganser ("Goosander"), Collection of Robert and Peggy Mosher
---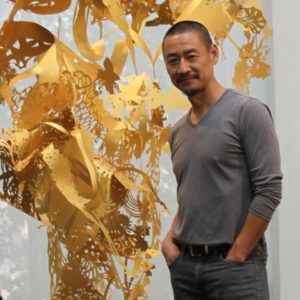 Artist's Talk – Friday, October 20, 4:30 – 6:00pm
The Art of Impermanence with Fred Liang
Join Boston-based artist and Chair of the Fine Art 2D Department at Massachusetts College of Art and Design, Fred Liang, as he shares his inspirations, history of the art form, and the temporary nature of working in cut paper.
Light refreshments will be available.
$20/$10 members, reservations are required. cmaa@cahoonmuseum.org or 508.428.7581 for tickets.
Gallery Talk with William Beebe – Thursday, November 9, 11:00am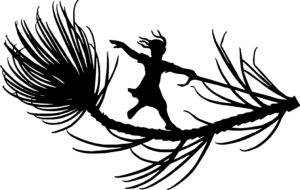 From Slavery to Silhouettes: The Life and Art of Lucy Gibbons Morse
William Beebe will share the fascinating story of his great-grandmother, Lucy Gibbons Morse (1839-1936), paper-cutting artist, author, and founder of the Cotuit Library. His talk includes the connections between Morse's abolitionist family and the art form of silhouettes, Cotuit history and photographs, and more!
Lecture included in the price of admission, RSVP required. Please contact the museum to register, cmaa@cahoonmuseum.org or 508.428.7581.